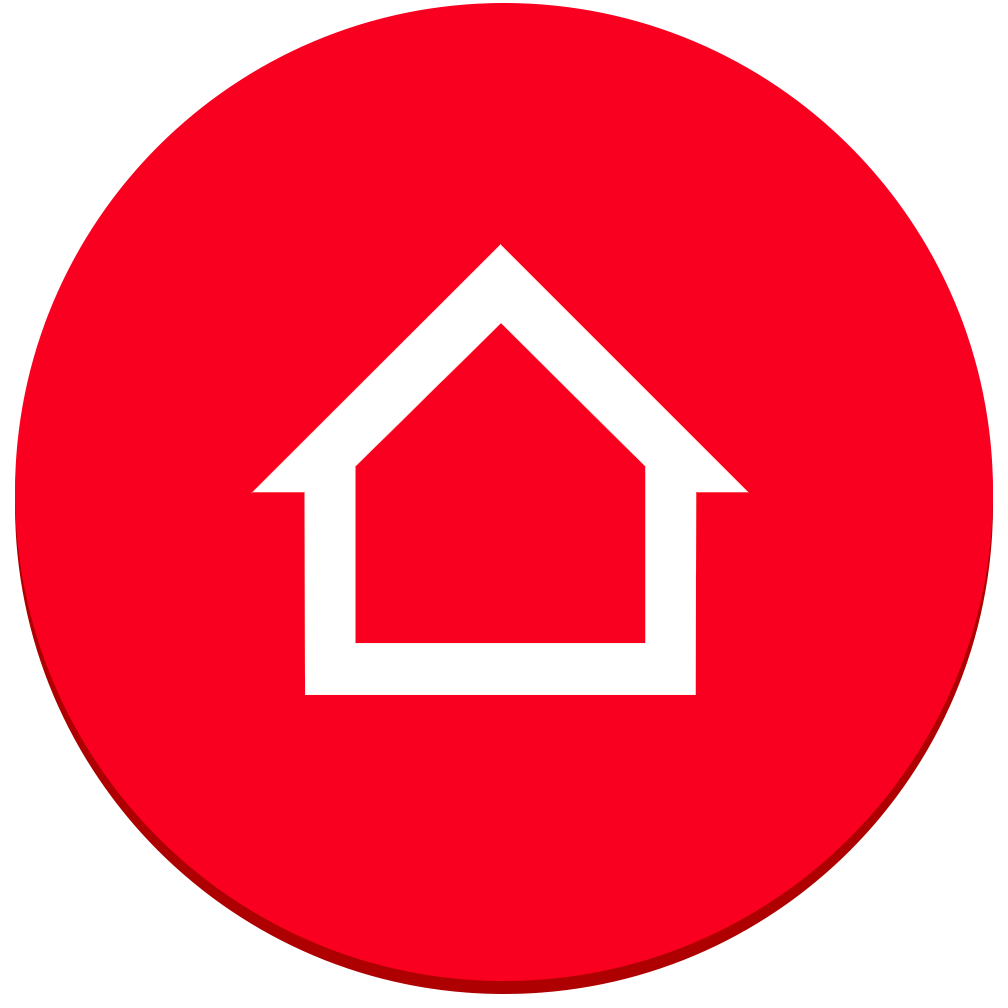 Here in San Francisco, we "open our Golden Gate" to all who wish to call our City home. Immigrants from all over the world have put down roots in our neighborhoods, building communities essential to the fabric of our City. San Francisco has always been defined by our shared values of love, equity, and inclusion.
But today, that promise — that our City is open and available to all — hangs in the balance.
In recent years, the affordable housing and homelessness crises have been the defining issues of our times, and alongside my colleagues and amazing activists, we're tackling it from every angle. By building more affordable housing, protecting the housing we have, and standing up for housed Californians who could soon be displaced, we can start to turn the tide.
As the COVID-19 crisis magnified our housing and homelessness crises dramatically, I have worked hard so our public health crisis would not lead to a massive wave of evictions.  In the early months of the pandemic, I authored and passed AB 3088, the COVID-19 Tenant Relief Act of 2020, which prohibited the eviction of tenants facing financial hardship due to the pandemic.  In 2021, my AB 832 law extended those eviction protections along with billions of dollars of rental assistance funding for struggling tenants and landlords. 
In addition to mitigating COVID-19's eviction impacts, I also authored AB 2377, signed by the Governor in 2020. This bill provided local governments the opportunity to prevent the closures of adult residential facilities that have housed residents with mental illnesses and other serious conditions who would otherwise become homeless.
I was a San Francisco renter for twenty years, so I know firsthand how precarious it is to rent in our City. That's why before the pandemic, I authored AB 1482 — the most progressive tenant protection law in California history — which Governor Newsom signed into law in 2019. AB 1482 provided 8 million California renters with protections from landlords who engage in rent-gouging and who exploit loopholes to forcibly evict tenants.
In 2019, I also authored AB 1487, which created the first Bay Area-specific solution to the housing and homelessness crisis, by allowing cities across the nine Bay Area counties to fund local housing-related ballot measures together — supporting the ingenuity and partnership we'll need to fight this crisis in our region.
In my time in Sacramento, I passed new laws that created new revenue sources for affordable housing, allowed affordable housing projects near transit centers to be built taller and denser, streamlined the process of building affordable housing units across California, and addressed the housing needs of chronically homeless individuals on Medi-Cal.
I believe we can restore balance to our City, and restore the promise of San Francisco being a home to all who dream to settle here. But it will take all of us finding creative solutions, working to find common ground, and being unafraid to dream big.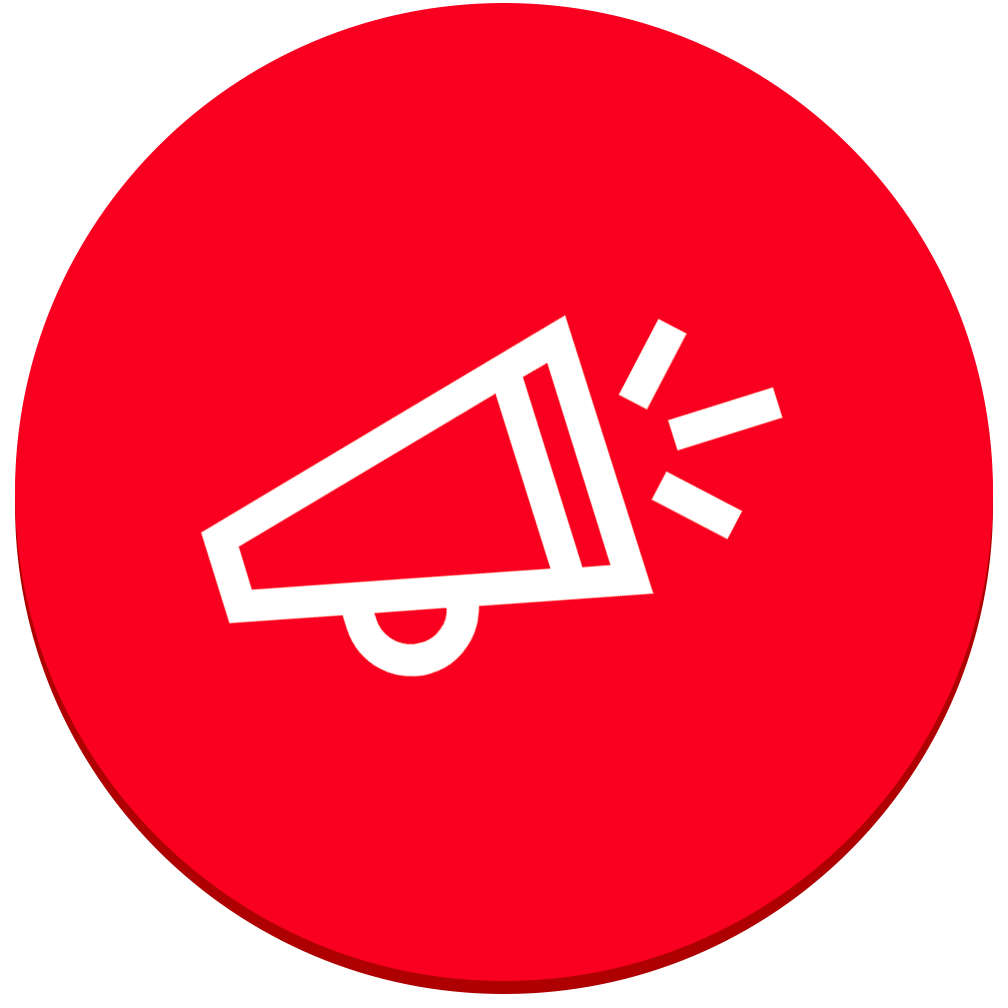 As a former civil rights attorney, I believe there's nothing more important than to defend everyone whose rights are being violated, particularly as a representative of our City by the Bay with our national reputation for boldness when it comes to fighting for underserved people and communities. We San Franciscans know that our diversity — communities of color, LGBTQ+ San Franciscans, immigrants, seniors and those with disabilities, and others — make us who we are.
Here in California, we can protect the rights we've won, fight for true equality for everyone who calls our state home, chart the way forward and set the national conversation.
Combating anti-Asian hate
The early racist rhetoric surrounding COVID-19 has had ramifications for the AAPI community in San Francisco and sent shockwaves in AAPI communities across the country.  Hate incidents, hate crimes, and violence have been a stark reminder of how much work we still must do to combat racism. 
As an Assemblymember and past Chair of the California Asian Pacific Islander Legislative Caucus, I have been outspoken against the rise of anti-Asian bigotry.  I led efforts to pass a historic, unprecedented $156.5M API Equity Budget in the 2021 state budget to combat anti-Asian hate. This budget included resources for victims of hate crimes, hate crime prevention, data collection on anti-Asian hate and equity issues, support for AAPI students, resources for ethnic media, and more.
Immigrant rights
As a son of immigrant parents, fighting for immigrants is profoundly personal to me. I would not enjoy the life I have — my family, friends, the honor of serving as the City Attorney of San Francisco — if not for their courage.
San Francisco has welcomed many generations of new Americans. During the Trump era especially, it was critical to not only protect our immigrant friends and neighbors, but send a message of hope to the rest of the country: that civil rights are not dependent on immigration status. That if you call California home, you are entitled to equal treatment under the law. Even now that Trump is out of office, that critical work continues.
In 2019, as Chair of the Asian Pacific Islander Legislative Caucus, I joined other legislators and organizations across the country in a successful lawsuit against the Trump Administration to eliminate its proposed citizenship question in the 2020 Census, which would have deterred immigrants from participating and cost our state billions of dollars of federal funding.
In 2017, I authored the Immigrant Worker Protection Act to ensure that hardworking immigrants — of which there are so many — could not be swept up in ICE raids while at work. That same year, I authored the Immigrant Tenant Protection Act, which prohibited landlords from evicting tenants based on their immigration status.
In 2015, I teamed up with the former chair of the Latino Caucus to establish the One California program, which today provides tens of millions of dollars each year to support community-based organizations working within California's diverse communities that are assisting immigrants in the naturalization process to become citizens.
LGBTQ rights
Our LGBTQ community's contributions to life in San Francisco are one of many things that set our City apart — and it is my deep honor to fight for LGBTQ San Franciscans every day. While we have come a long way on LGBTQ rights as a nation over the years (with San Francisco leading the way), we still have a long way to go to reach true equality.
We must explore every opportunity to fight for our LGBTQ friends and family; that's why I successfully authored several bills ensuring that health, human services, education, and employment-related government agencies collect voluntary data on sexual orientation and gender identity. Having better data allows California to evaluate how well we're serving our LGBTQ communities — and it holds our state accountable.
As a father of my young son, I have always sought to champion the rights of LGBTQ parents and families. I was honored to work alongside advocates to pass our state's landmark assisted reproduction law that protects the rights of couples to grow their families in California, as well as the Surrogacy Parentage Protection Act to protect parents of children conceived through surrogacy in California from having the rights violated in other states.
In 2021, I authored AB 245, which ended "deadnaming" for LGBTQ students by requiring California's community colleges and public universities to use current students' lived names on their transcripts, diplomas, and other documents––which can have enormous impacts on employment, loans, or further education.  This builds on my work from 2019 with the Transgender Law Center and Equality California to pass AB 711, which ensured that California school districts accurately reflect K-12 students' chosen names and pronouns on their records and diplomas. 
Women's rights
Throughout my career, it's been important for me to be a strong male ally for women's rights — because while we thankfully don't live in a state where women's reproductive rights are being stripped away, California has a long way to go to achieve true equality for 51% of our population.
Soon after arriving in Sacramento, I authored the Reproductive FACT Act, a first-in-the-nation law requiring facilities that provide pregnancy-related care to distribute a notice of reproductive health rights, while mandating that unlicensed facilities disclose their status. I worked with then-Attorney General Kamala Harris to write the bill, and with then-Attorney General Xavier Becerra to defend it all the way to the U.S. Supreme Court.
In 2021, I authored AB 1184, sponsored by Planned Parenthood and signed into law by the Governor, to protect patient confidentiality when an individual receives sensitive health care services – such as a young person accessing reproductive care, a transgender person seeking gender-affirming care, someone going through substance abuse treatment, or a domestic violence survivor.
From my days as a criminal prosecutor, I've stood up for survivors of crime, violence, and sexual assault. In the Legislature, I've passed historic rape kit transparency laws, delivering justice for sexual assault survivors by requiring law enforcement to track all future untested rape kits, and requiring a one-time statewide audit of all untested rape kits in California. I also authored the Right to a Safe Home Act in 2018, which protects survivors of crime and abuse from being evicted simply for calling emergency assistance. And I've been a stalwart supporter of recent state laws to address the #MeToo movement, including ending the statute of limitations on sexual assault cases.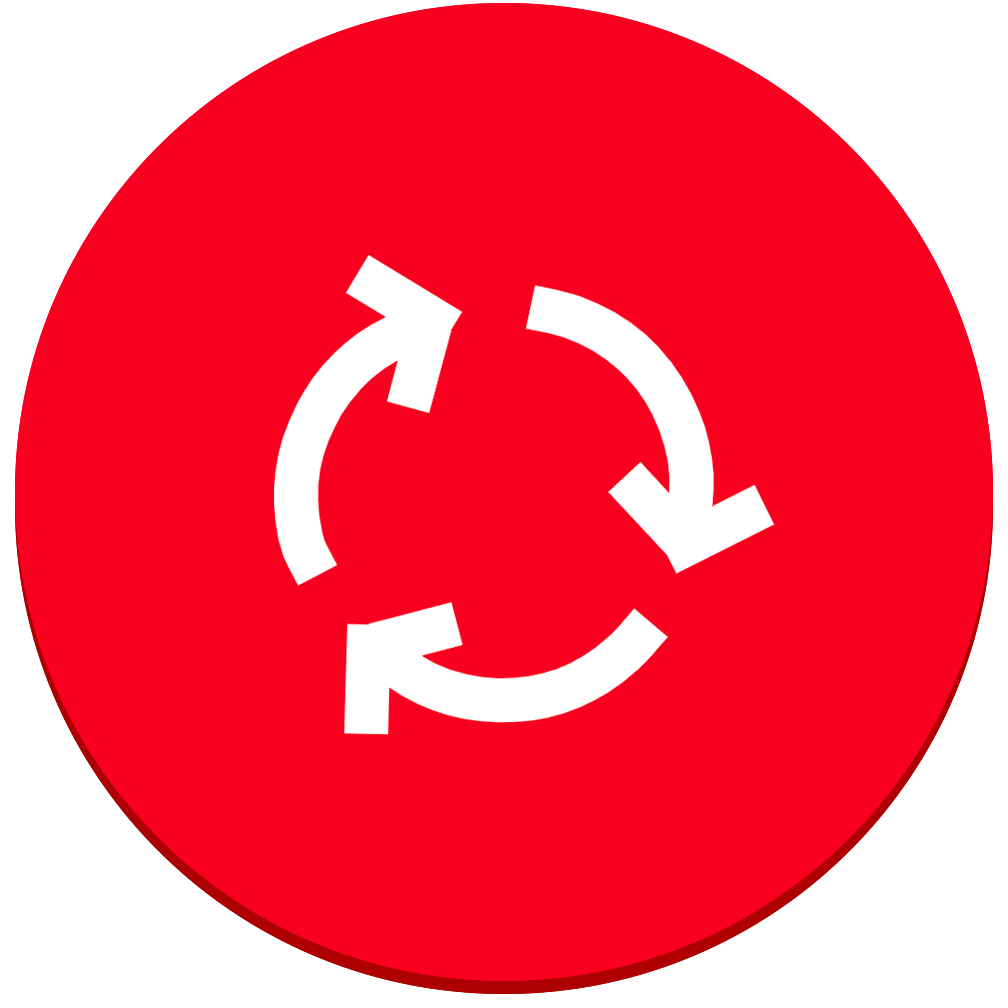 Building Sustainable Communities
I work every day to improve the lives of San Franciscans, keep our communities safe and healthy, and pave the way for a better future. But there is one constituent who I think about more than most: my son, Lucas. And I think about what I, as a lawmaker and as a father, owe to him.
More than anything, what I owe him — and every other young San Franciscan — is a City, a state, and a planet that is healthy, safe, and stable. Generations of leaders before me, as well as our current generation, have abdicated that responsibility. We have to make up for lost time.
A greener City and State
My fight for a cleaner, more sustainable City goes back to my time on the Board of Supervisors, where I passed bold legislation that increased energy efficiency in our buildings, expanded urban agriculture, phased out wasteful plastic water bottles, better managed water reuse, and championed the safe disposal of unused and expired pharmaceutical drugs.
In the Legislature, I authored new laws to streamline the installation of electric vehicle charging stations, make easier the local permitting of renewable energy storage technology, reduce food waste through standardizing food labels, and build sustainable neighborhoods on BART-owned land next to BART stations.
In 2021, I authored AB 525, signed into law by the Governor, to jumpstart an offshore wind industry in California — a critical step if our state is going to realize a 100% clean economy.  California can now work to take advantage of this potentially enormous and completely renewable energy resource that has, until now, been untapped just 20-30 miles off our coast.
In 2019, I passed AB 619, which allows event organizers to use reusable food and drink containers. Up until now, some of our City's most treasured events, like Outside Lands, resulted in a massive sea of trash being left behind in our public green spaces. Now, San Franciscans can make the greener choice to serve food and drinks with reusable containers — going a long way to beautifying and green-ifying our City.
Transit
Until I had to start driving to Sacramento and had my son, I didn't own a car in San Francisco. To get around the City, I love riding my bike, riding BART and Muni, and walking around town. Every day, I'm reminded of how critical a well-functioning transit system is — to our quality of life, to making San Francisco greener, and to keeping us connected as a City.
We've all seen MUNI costs go up — while the system faces cuts to service and its drivers. On the Board of Supervisors, I led fights to restore those service cuts and ensure required audits of the system, so that our fares and monthly passes get us the best public transit experience possible.
I have also worked hard to promote cycling in San Francisco: I have fought for more bike lanes on our City's streets to promote bike safety and reduce congestion, for increased enforcement of traffic laws for cyclists, drivers, and pedestrians, and to make Market Street car-free.
In the Legislature, I was a proud champion of funding for transit and transportation. I was the Assembly lead for Regional Measure 3 (RM3), a bold, traffic-relief plan authorized by the State Legislature and successfully passed by Bay Area voters in June 2018. In the coming years, RM3 will be providing $4.5 billion of funding to improve transportation, invest in transit and provide congestion relief in the Bay Area. In addition to investing in Muni and Caltrain, RM3 will provide new funding to replace aging BART cars, extend BART to San Jose and Santa Clara, expand and improve ferry service, accelerate planning for a second Transbay rail crossing, and many other critical public transit improvements.
Healthy homes
San Francisco families deserve a healthy, sustainable place to live — regardless of their zip code, or how much money they make. Unfortunately, many San Francisco families are still discovering lead paint in their homes, a serious danger to our kids. In 2018 and 2019, I led a coalition of lawmakers, and environmental and public health advocates to protect families in a successful fight to hold lead paint companies accountable for damage they have caused over the decades.
In 2019, our Governor signed my AB 206 bill to protect homeowners from lawsuits threatened by lead paint manufacturers that would have intimidated anyone who participates in local lead abatement programs. Our law will ensure that homeowners who do the right thing for their families by removing toxic paint were protected from predatory companies. San Francisco homeowners will be able to avail themselves of $21 million of cleanup programs in the coming years without fear of litigation.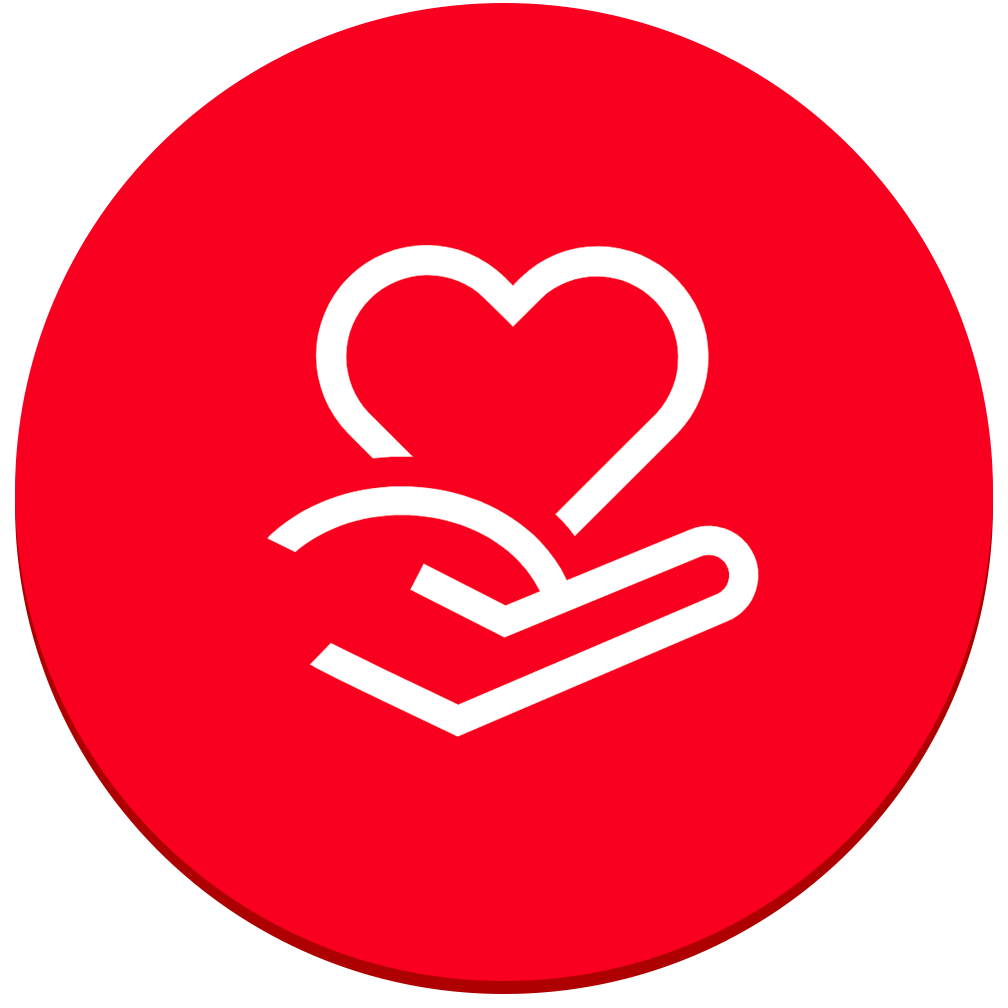 Everyone has the right to a long, healthy life — regardless of your race, immigration status, zip code or income. The COVID-19 pandemic and its disproportionate impacts on communities of color and low-income communities illustrate how much further we have to go to ensure health equity for all. I've fought for healthcare justice on multiple fronts: standing up to corporations who rip off patients, expanding funding for programs that keep families healthy, and doing all I can to protect our kids from disease.
Skyrocketing drug prices
A national driver of healthcare costs has been exorbitant prices for prescription drugs, particularly those that cost far less in other countries. I led the fight in the Assembly to increase the transparency of high-cost drug prices in California and require pharmaceutical companies to report data to the public regarding the cost of producing high-priced drugs, and in 2017, we passed the strongest drug price transparency law in the country, SB 17.
Patients over profits
It's no secret: our healthcare system does not serve everyone equally and needs major reform to hold institutions accountable and ensure fair levels of treatment for everyone. That's why I introduced AB 1611 in 2019, to protect millions of patients with health insurance from exorbitant emergency room bills. This practice has victimized patients twice: first, for an initial emergency, and second, for a heart-stopping surprise bill. After a medical emergency, the only thing a patient should worry about is how to get better, not whether a hospital bill could lead to financial ruin.
Health care for all
Until recently, millions of Californians — our neighbors, coworkers and family members — have lacked health insurance because of their immigration status. This is why I've helped to author multiple bills to expand coverage for all Californians, regardless of status. I'm proud that in 2016, we successfully expanded Medi-Cal, our Medicaid program, to all children regardless of immigration status, and then in 2019 to all young adults under 26. Someday, we will have health care for all, but in the meantime, these laws have been important steps forward.
Healthy nail salons
Nail salons are part of an $8 billion industry in California — whose owners and workers are over 80% Asian, often with limited English skills. Unfortunately, too many nail salons involve toxic chemicals and unsafe conditions for workers and customers, but that doesn't have to be the case with alternative healthy nail products. While I was on the San Francisco Board of Supervisors, working with health care, environmental and labor advocates, I established the first Healthy Nail Salon Recognition Program in the state, and in 2016, we passed the California law which took that work statewide, creating guidelines for local agencies to implement Healthy Nail Salon Recognition programs.
Medically tailored meals
Working with Project Open Hand and the "Food is Medicine" coalition, I helped to champion a new healthy food pilot program in our state budget to provide medically tailored meals that meet the nutritional needs of low-income residents living with serious health conditions, such as cancer, HIV/AIDS, diabetes, heart failure or renal disease. Similar programs in other states have been shown to cut health care costs in half.
Ensuring vaccinations
We must do everything we can to keep our communities safe from COVID-19 and its future variants, which is why I have supported vaccine mandates that will keep our schools, businesses, and community spaces safe for all.
In fact, I have stood up for science-based vaccine mandates throughout my career. During my first term, I was an Assembly co-author of SB 277, an important law that closed loopholes in school immunization requirements in order to protect children and their classmates from diseases we have all but eradicated.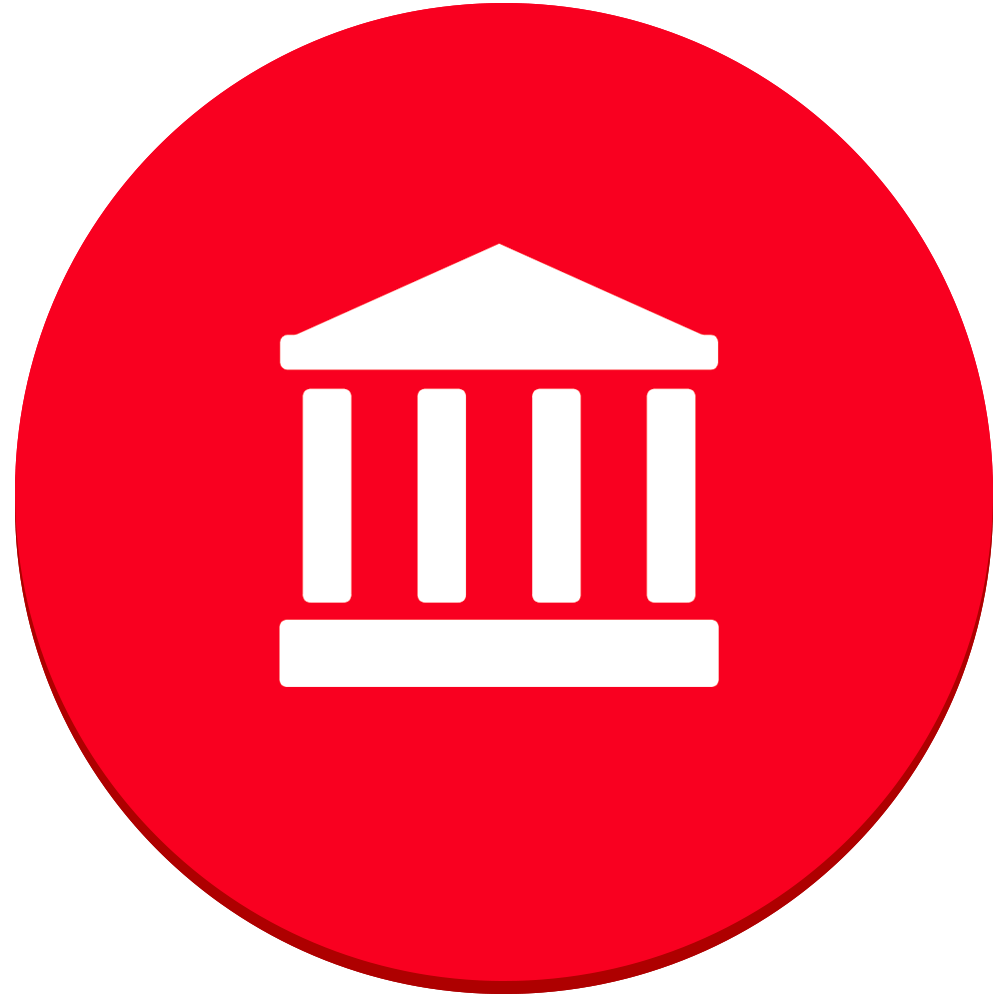 Education & Economic Justice
Especially in a city like San Francisco, where wealth disparity between our neighbors is wider than in most other cities, it's critical that we do everything we can to ensure financial stability for everyone. If someone wants to lift themselves out of the situation they're in — by way of education, employment or anything else — the California dream should be within their reach. And I have fought every day in Sacramento to make that dream a reality.
Reforming California's unemployment system
Our state's unemployment agency – California's Employment Development Department (EDD), – has been dysfunctional for years. But the COVID-19 pandemic and the severe job losses that hit California shined a spotlight on just how bad things had gotten. Hundreds of thousands of Californians did not receive timely payments – and literally couldn't reach anyone at EDD – as they desperately tried to access unemployment benefits.
In response, I spearheaded a legislative package of bills to reform EDD.  Among other things, I led successful efforts to increase language access at EDD to assist Californians with limited English proficiency in obtaining unemployment benefits.
Preventing school bullying
In recent years, particularly after the election of Donald Trump, California has seen a rise in the number of bullying incidents in the classroom, victimizing students of immigrant, LGBTQ, Muslim and African American backgrounds. Working alongside an amazing coalition of advocates for our diverse communities, I passed a law requiring the California Department of Education to develop policies to train educators across the state to identify and prevent bullying in the classroom.
Staying in school during financial crisis
During our state's affordability crisis, we have too many college students who have been forced to drop out of school because of a financial emergency caused by an eviction, medical emergency or family situation. Getting a college education should be within the reach of everyone, even if they experience an unforeseen financial crisis. In 2019, I successfully authored AB 943 to allow community colleges to establish emergency financial aid programs so students can stay in school and graduate.
Free community college
San Francisco led a national conversation by establishing free community college. At a time of declining college enrollment and a projected shortage of future college-educated workers, California has to lead when it comes to student affordability. I was honored to work alongside Assemblymember Miguel Santiago to author our landmark state law that now provides every Californian with two years of tuition-free community college.
Holding for-profit colleges accountable
For-profit colleges make a fundamental promise to students, that in return for paying enormous sums of tuition, students will get a high-paying job after graduation to help them pay off their debt. President Obama instituted a law holding these colleges accountable for making that promise — but when Donald Trump of Trump University took office, Betsy DeVos rolled that back, once again allowing many of these colleges to rip students off with no accountability.
We led the resistance against the Trump-DeVos agenda from here in California — which is why I successfully authored AB 1340, an important first step. Our law allows the state to collect data on these colleges' promises of good-paying jobs, the first key step to holding them accountable in the future.
Making history with public banks
Until recently, California taxpayers had few banking options when it comes to where taxpayer dollars are invested. Unfortunately, hundreds of billions of taxpayer dollars are too often entrusted to the world's largest Wall Street banks, who in turn invest our dollars in industries antithetical to California values — with gun manufacturers, fossil fuel industries, private private prisons, and more — while consumers have been victimized by the mortgage foreclosure crisis, predatory lending, skyrocketing student loans, and millions of fake bank accounts opened in their names. I knew in 2019 — and know now — that there is a better way.
That's why I was enormously proud to author AB 857 in 2019, a history-making bill that will allow California communities to create their own public banks. The bill allows a city's residents to work together and build a financial institution they can fully trust — and, what's more, that bank would invest in public projects for the community. When Governor Newsom signed this bill, it put California at the forefront of a national movement; I look forward to seeing the ingenuity of San Francisco and California communities brought to bear in this revolutionary way.
Fair chance licensing
Until recently, the vast majority of 8 million Californians who have an arrest or conviction in their past have been prevented from applying for the 30 percent of California jobs in almost 1,800 occupations that require a license or certificate from a state oversight board or agency. If California is serious about rehabilitation, we need to walk the walk and not block people from accessing jobs after their involvement with the justice system has ended. I was proud to author a new law in 2018 that increases employment and reduces recidivism by allowing Californians with certain older, non-violent convictions or arrests to apply for occupational licenses they need to become employed.