Earlier today, I was deeply honored to stand with Mayor London Breed, outgoing City Attorney Dennis Herrera, and my family as I was sworn in as the next City Attorney of San Francisco.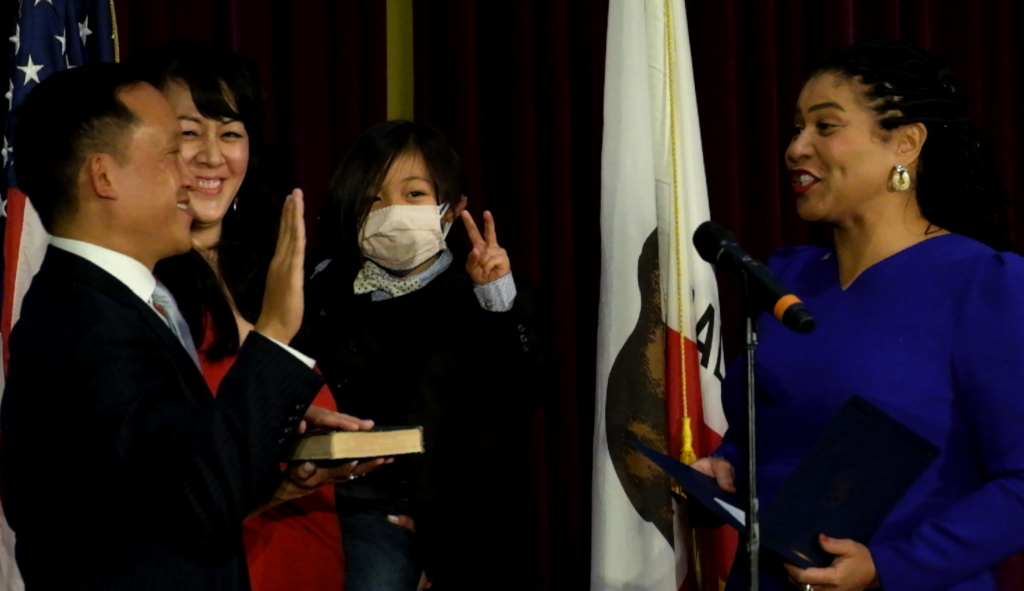 As City Attorney, I will defend the civil rights of every San Franciscan, protect workers and consumers, hold corporations accountable, and work with city leaders to look for opportunities to use the law to tackle the challenges of our time, from homelessness to climate change.
I will continue the tradition of the bold pursuit of justice that has made this office the gold standard of public law offices.
And I will work to hold city government to the highest ethical standards.
Tomorrow, the work begins, as I start a new chapter of my life and my career in public service for the people of San Francisco. I'm enormously grateful to the many friends, colleagues, and supporters who have stood with me––and I look forward to working with the incredible legal professionals of the City Attorney's Office to pursue justice for every San Francisco community.
From the bottom of my heart, thank you.