This has been a difficult few weeks for everyone. I thank you for doing your part to shelter at home and save lives as we combat the ongoing COVID-19 crisis.
Seeing people unite and take care of one another has been incredibly inspiring, which is why as Chair of the California Asian Pacific Islander Legislative Caucus, I have been absolutely outraged by the increased racism many Asian Americans have experienced during these times.
From President Trump's insistence on referring to the "Chinese virus" to skyrocketing incidents of hate crimes, discrimination, student bullying and micro-aggressions, America is repeating our country's dark history of racism – and that is not acceptable.
Chinese Americans are not the virus. The enemy is COVID-19, and no one else.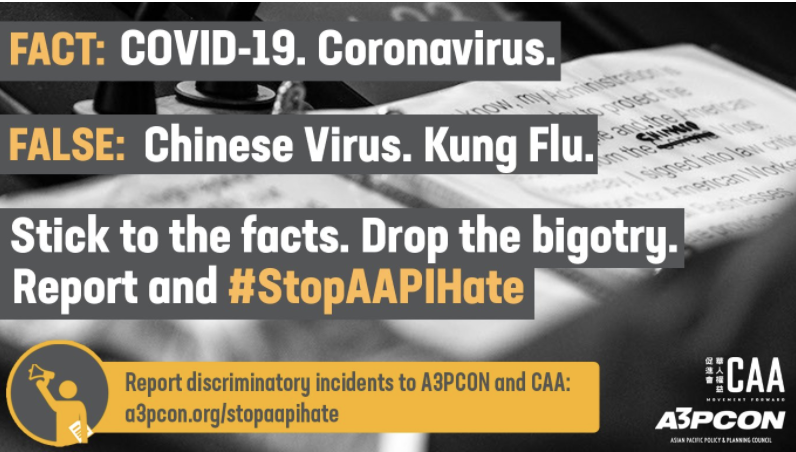 This past week, our API Legislative Caucus teamed up with Chinese for Affirmative Action, the Asian Pacific Planning and Policy Council and San Francisco State's Asian American Studies Department to launch an online reporting center for incidents of anti-Asian racism. If you or someone you know has been a victim of AAPI hate related to the coronavirus, please report the incident using this tracker. It's vital that we continue to stay informed about xenophobic attacks so we can protect our communities further.
Lastly, please see below for additional resources and guidance regarding the coronavirus:
There's no place for community division during this time. We're better than that, and will get through the crisis by standing united.
In solidarity,
David